The Hartford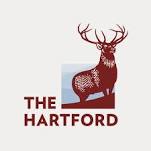 To inquire about The Hartford, please contact our staff.
Benefits they can offer (10+):
Term Life
AD&D
STD- Short Term Disability
LTD- Long Term Disability
All of these will need to be quoted by The Hartford. Please contact our staff for additional information.
Quote Request Forms:
For quote and rate information for The Hartford please contact our staff. Please note it can take 7 to 10 business days to receive quotes back.
Group Ancillary Quote Request Form
Census Template for Basic Coverages
New Business Submission forms:
Employer Forms-
Please request. Paperwork is sent on a case by case basis.
Marketing/Flyers:
Newsletters:
AOR (Agent of Record) Letter:
Below is a generic AOR to complete on letter head and fill in the parenthesis (i.e. [COMPANY NAME]= ABC Company). If you have any questions, please contact our staff. Please submit the completed AOR to ella@stonehill.net for processing.
The forms posted on this page are for 2017. If you are interested in any forms for previous years or any pre-ACA plan forms please contact our staff.