Top 9 Reasons Google Suspends Local Listings
Has your business listing in Google been suspended? Not sure what happened? Columnist Joy Hawkins discusses the likely causes and how to address them.
Joy Hawkins on April 21, 2016 at 10:14 am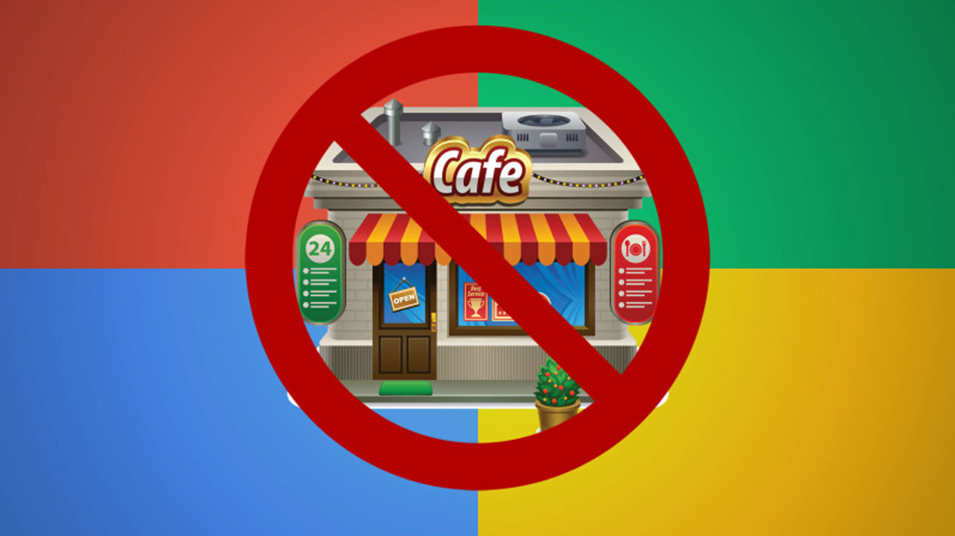 I see threads over at the Google My Business forum all the time from panicked business owners or SEOs who have logged into Google My Business to see a big red "Suspended" banner at the top of the page. The Google My Business guidelines have a very long list of things you shouldn't do, but some offenses are much more serious than others.
Before I get into which rule violations lead to suspensions, it's important to know the facts around suspensions.
Google won't tell you why you got suspended
A Google employee will rarely tell you why your account got suspended.
Business owners often want Google to spell out what rule caused their suspension, but Google isn't about to help rule-breakers get better at doing it and avoid consequences.
There are two different types of suspensions
The first type of suspension is what I refer to as a soft suspension. This is when you log in to Google My Business and see the "suspended" label and no longer have the ability to manage your listing. However, your listing still shows up on Google and Google Maps/Map Maker.
In this case, the listing has really just become unverified. Since you broke Google's guidelines in some way, they have removed your ability to manage the listing, but the listing's ranking is rarely impacted. I once worked with a locksmith who ranked first in a major metro area; even after his account got suspended, his ranking didn't decline.
To fix this type of suspension, all you need to do is create a new Google account, re-verify the listing and stop breaking the rules.
The second type of suspension is what I call a hard suspension. This is very serious and means your entire listing has been removed from Google, including all the reviews and photos. When you pull up the record in Google Map Maker, it will say "removed."
In this case, your only solution is to get Google to reinstate it; however, the chances of that are slim because this generally only happens when Google has decided the business listing is not eligible to be on Google Maps.
Following are the top nine reasons that Google suspends local listings:
Your website field contains a forwarding URL
I dealt with a case last year where I couldn't figure out why the listing got suspended. Google was able to publicly confirm that it was because the website URL the business was using in Google My Business was actually a vanity URL that forwarded to a different domain.
As per the guidelines, "Do not provide phone numbers or URLs that redirect or 'refer' users to landing pages." This often results in a soft suspension.
You are adding extra keywords to your business name field
As per the guidelines:
Adding unnecessary information to your name (e.g., "Google Inc. – Mountain View Corporate Headquarters" instead of "Google") by including marketing taglines, store codes, special characters, hours or closed/open status, phone numbers, website URLs, service/product information, location/address or directions, or containment information (e.g., "Chase ATM in Duane Reade") is not permitted. This often results in a soft suspension, since the business is still eligible to be on Google Maps but just has a different real name.
You are a service-area business that didn't hide your address
According to Google's guidelines on service-area businesses, you should only show your address if customers show up at your business address. Whenever I've seen this, it was a hard suspension, since the listing was not eligible to show up on Google Maps based on the Map Maker guidelines.
It's extremely vital for a business owner of a service-area business to verify their listing, since Google My Business allows them, but Map Maker does not. This means any non-verified listing that appears on Google Maps for a service-area business can get removed, and the reviews and photos will disappear along with it.
You have multiple verified listings for the same business
According to the guidelines: "Do not create more than one page for each location of your business, either in a single account or multiple accounts."
Google will often suspend both listings (the real one and the duplicate you created) but will un-verify the legit one (soft suspension) and remove the duplicate (hard suspension).
Your business type is sensitive or not allowed on Google Plus
This one is new to me, but recently Google suspended (soft suspension) a gun shop and claimed the business type is not allowed on Google Plus. Since every verified listing is automatically on G+, the only option is for them is to have an unverified listing on Google Maps.
According to the Google Plus guidelines, regulated goods are allowed if they set a geographic and age restriction, so the jury is still out on whether Google will reinstate it or not.
You created a listing at a virtual office or mailbox
Google states:
If your business rents a temporary, "virtual" office at a different address from your primary business, do not create a page for that location unless it is staffed during your normal business hours.
I often see businesses creating multiple listings at virtual offices because they want to rank in multiple towns and not just the city their office is actually located in. If Google catches them or someone reports it, the listings will get removed (hard suspension).
You created a listing for an online business without a physical storefront
The first rule for eligible businesses is that they must make in-person contact with customers. Since online businesses don't do this, Google specifies that they are supposed to create a G+ brand page instead of a local page, which means they won't rank in the 3-pack or on Google Maps.
I was once helping out a basket store in Ottawa on the Google My Business forum that creates custom gift baskets that you can order online. When I escalated it to Google to fix something, they unexpectedly removed her listing completely (hard suspension) because she ran an online store.
You run a service or class that operates in a building that you don't own
For example, my church has an AA group that meets there weekly. They would not be eligible for a listing on Google Maps. According to the guidelines, "Ineligible businesses include: an ongoing service, class, or meeting at a location that you don't own or have the authority to represent."
You didn't do anything wrong, but the industry you are in is cluttered with spam, so the spam filters are tighter
I commonly see this most often with locksmiths. I have run into several legitimate locksmiths who have had their listings suspended (hard suspensions, usually) because the spam filter accidentally took them down.
In this case, I would always suggest posting on the Google My Business forum so a Top Contributor can escalate the case to Google.
Conclusion
Has your listing been suspended for reasons I didn't mention? Feel free to reach out to me or post on the forum and share your experience.
Some opinions expressed in this article may be those of a guest author and not necessarily Search Engine Land. Staff authors are listed here.