KCL (Kansas City Life)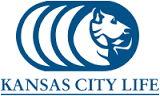 Kansas City Life Insurance Company, an 'A (Excellent)' rated company by A.M. Best, has been in business since 1895, assuring every product we sell is backed by more than a century of financial security. We offer a strong portfolio of products that allows clients to find the right coverage at affordable prices. Products are available on both an employer paid and voluntary basis for groups as few as two lives. These products include: Life and AD&D, Short Term Disability, Long Term Disability, Dental, and Vision. With Kansas City Life you are working with associates who, on average, have more than 13 years experience. They have the knowledge and skills to handle every client that receives coverage with Kansas City Life. Each client is also assigned a specific group client services representative to provide personalized assistance. With service second to none, we pride ourselves on our quick and easy enrollment and approval process.
Dedicated to excellence. Your partner in employee benefits. We're Kansas City Life.
Benefits they can offer (2+ groups):
Value Added Services for Life and Disability policies
All of these will need to be quoted by KCL. Please contact our staff for additional information.
Quote Request Forms:
For quote and rate information for KCL please contact our staff. Please note it can take 7 to 10 business days to receive quotes back.
Group Ancillary Quote Request Form
Employer-
KCL 2-9 EEs new group enrollment
Employee-
KCL Employee Enrollment Card- Utah
Provider Search:
Please click the below link for directions.
AOR (Agent of Record) Letter:
Below is a generic AOR to complete on letter head and fill in the parenthesis (i.e. [COMPANY NAME]= ABC Company). If you have any questions, please contact our staff. Please submit the completed AOR to ella@stonehill.net for processing.
The forms posted on this page are for 2017. If you are interested in any forms for previous years or any pre-ACA plan forms please contact our staff.