Helping You Grow – Life Insurance Awareness Month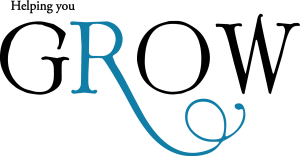 2015 Life Insurance Awareness Month (LIAM)
Each year, September brings Life Insurance Awareness Month, a month dedicated to spreading the word about the importance of life insurance.
Life insurance continues to be an integral part of an employer's benefit package. In the event of a tragedy, life insurance proceeds can help pay bills, help finance future needs like a child's education, protect a spouse's retirement plan and more. According to Life Happens, sponsor of Life Insurance Awareness Month, just over half of the United States population has life insurance protection.* Here is what the participants of the 2015 Insurance Barometer Study had to say:
29% say they would feel the financial impact from the death of the primary wage earner in 1 month.38% haven't bought life insurance or more of it because they're unsure of how much or what type to buy.

…………………………………………………………………………….
Take time this month to talk to your clients
about their need for life insurance.
Know that when you sell life insurance benefits from Kansas City Life Insurance Company, you and your clients will receive the professional and reliable service you deserve and expect from an insurance provider. We offer:
• Employer Paid and Voluntary Life Insurance Products
• Flexible Plan Designs
• Coverage for Groups as Small as Two
• Spouse and Dependent Coverage
Contact your Group Sales Representative
for more information.
………………………………………………………………………………
Source: http://www.lifehappens.org
*https://www.lifehappens.org/download/2015-insurance-barometer-study/
Products and / or options may not be available in all states.
The Group Master Policy will determine all rights and benefits.
KANSAS CITY LIFE INSURANCE COMPANY • 3520 BROADWAY KANSAS CITY, MO 64111
Toll-Free 877.266.6767 • groupbenefits@kclife.com • www.kclgroupbenefits.com