Differentiate yourself with Dentist DIRECT Dental Plans!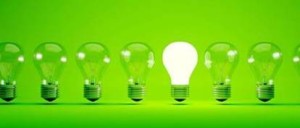 At Dentist DIRECT we believe in providing your clients with the highest quality dental plans along with competitive pricing. Below are some reasons why you should consider Dentist DIRECT!
1.) Annual Maximum Carryover
All Elite Dentist DIRECT Dental Plans allow our members to carryover a portion of their annual maximum as they obtain 1 oral exam each year and stay below the threshold.
2.) Dental Implant Coverage
All Elite Dentist DIRECT Dental Plans include coverage for Dental Implants, allowing our members to choose the treatment that is best for them (Our plans cover the surgical implant of the post and not just the build-up or crown).
3.) Cleanings & Exams
All Elite Dentist DIRECT Dental Plans include 2 Cleanings & Exams per year, providing our members the freedom to use them anytime they want ("1 every 6 months" is not the same).
4.) Specialists Paid as Specialists
All Elite & Essentials Dentist DIRECT plans pay Specialists as Specialists, protecting our members from balance billing when accessing care from a Specialist ("Specialist paid same as General Dentist" is not the same).
5.) Essentials Plan
If price is more important than offering the most comprehensive benefits, our Essentials plans will produce a Cost Savings of 10%-15%, by removing our Annual Max Carryover, Dental Implant Coverage and covering Cleaning & Exams 1 Every 6 Months similar to other carriers.
6.) Locally Owned & Operated
Dentist DIRECT is an "A Rated" Utah based company providing local personalized service to our customers. We are able to provide customized dental solutions for all size companies with access to2,660+ local and 243,000+ national dental providers.
Request a quote today!