Dentist DIRECT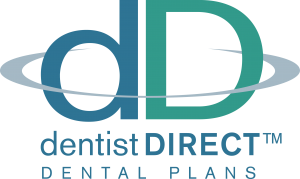 Dentist DIRECT is an "A Rated" Utah based company providing local personalized service to our customers. We are able to provide customized dental solutions for all size companies with access to 2,660+ local and 183,000+ national dental providers.
Dentist DIRECT dental plans include the following Value Added Benefits:
Annual Maximum Carryover (Up to Double the Annual Maximum)
Dental Implant Coverage (Freedom to choose between a 3 Unit Bridge or Dental Implant)
Dental Specialists Paid as Specialist (Protection from Balance Billing "Specialist paid same as General Dentist is not the same")
2 Cleaning & Exams Per Year (Use Anytime "1 every 6 months is not the same")
Dentist DIRECT Value Proposition (2015)
For more Detailed Information, please click below:
http://blog.stonehill.net/?p=717
Benefits they can offer:
Dental (2+)
Vision (Partnered with Opticare and must be combined with Dental coverage)
All of these will need to be quoted by Dentist DIRECT. Please contact our staff for additional information.
Quote Request Forms:
For quote and rate information for Dentist DIRECT please contact our staff. Please note it can take 7 to 10 business days to receive quotes back.
Group Ancillary Quote Request Form
Employer-
Electronic Enrollment Spreadsheet- Dental_Vision
Employee-
Provider Search:
Please click the below link for an up-to-date provider search.
http://search.usdentistdirect.com/search2.php
Marketing/Sales Material:
5 Reasons Why to Select Dentist DIRECT
AOR (Agent of Record) Letter:
Below is a generic AOR to complete on letter head and fill in the parenthesis (i.e. [COMPANY NAME]= ABC Company). If you have any questions, please contact our staff. Please submit the completed AOR to ella@stonehill.net for processing.
The forms posted on this page are for 2017. If you are interested in any forms for previous years or any pre-ACA plan forms please contact our staff.